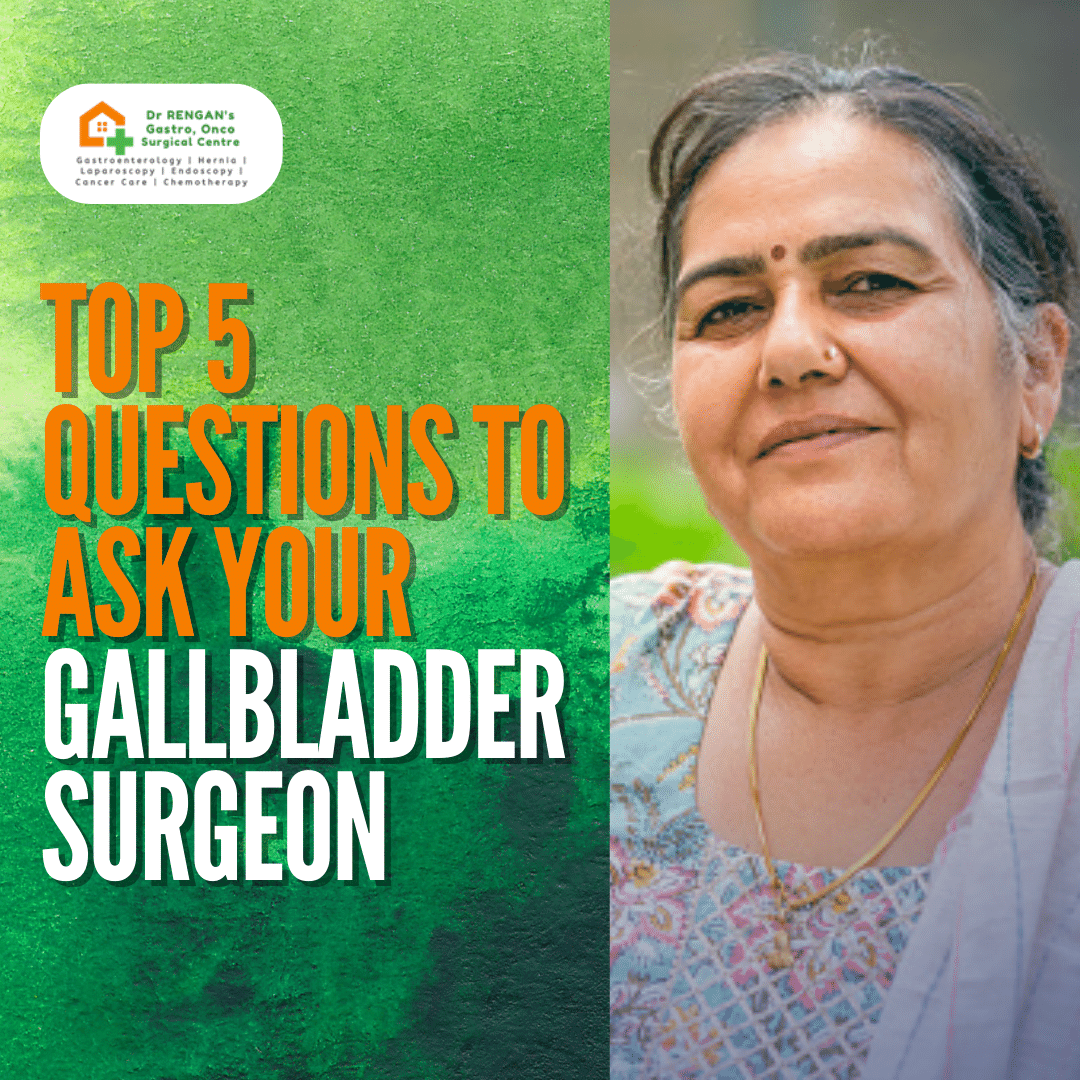 If you've been diagnosed with gallbladder disease and have been advised to undergo gallbladder surgery, it's important to be well-informed before making any decisions. Consulting with a skilled and experienced gallbladder surgeon is crucial to understanding the procedure, potential risks, and expected outcomes. To help you prepare for your consultation, we have compiled a list of the top five questions to ask your gallbladder surgeon. By asking these questions, you can gather the necessary information to make informed decisions about your healthcare.
What are the different surgical options available for gallbladder removal?
Understanding the various surgical techniques for gallbladder removal is essential. Typically, there are two main approaches: laparoscopic cholecystectomy and open cholecystectomy. Laparoscopic cholecystectomy is minimally invasive and involves small incisions, while open cholecystectomy requires a larger incision. Your surgeon will explain the pros and cons of each technique, taking into account your specific condition and medical history.
What are the potential risks and complications associated with gallbladder surgery?
Like any surgical procedure, gallbladder surgery carries some risks. It's important to have a clear understanding of the potential complications and their likelihood. Ask your surgeon about the risks of infection, bleeding, injury to surrounding organs, bile duct injury, or the formation of gallstones in the bile duct after surgery. Your surgeon will be able to explain these risks in detail and discuss measures taken to minimize them.
What is the expected recovery time after gallbladder surgery?
Knowing what to expect during the recovery period is crucial for planning your post-surgical care and returning to your daily routine. Ask your surgeon about the expected recovery time, including how long you may need to stay in the hospital and when you can resume normal activities. Inquire about any dietary restrictions, pain management strategies, and follow-up appointments required for monitoring your progress.
Are there any alternative treatments or non-surgical options for gallbladder disease?
While gallbladder removal is often necessary, it's worth discussing alternative treatments or non-surgical options, especially if you have concerns or specific health conditions. Inquire about medications or lifestyle changes that might help manage your gallbladder disease without surgery. Your surgeon will assess your individual case and provide insights into whether alternative options are suitable for you.
It's crucial to choose a skilled and experienced surgeon to perform your gallbladder surgery. Inquire about your surgeon's experience, including the number of gallbladder surgeries they have performed and their success rate. Ask about their credentials, board certifications, and any additional training or specialization in gallbladder surgery. This information will help you gain confidence in your surgeon's abilities and their dedication to patient care.
Asking the right questions during your consultation with a gallbladder surgeon is vital to make informed decisions about your healthcare. The answers to these top five questions will equip you with the knowledge necessary to understand your condition, the surgical options available, potential risks, and expected outcomes. Remember, effective communication with your surgeon is key to ensuring a successful gallbladder surgery and a smooth recovery.
At Dr. RS Rengan's clinic in Chennai, India, you can find an exceptional team of professionals dedicated to providing top-notch gallbladder surgery. Led by Dr. Rengan, an experienced laparoscopic surgeon with a strong expertise in gall bladder surgery, their commitment to patient care is unparalleled. With years of experience and numerous successful procedures, Dr. Rengan and his team have the knowledge and skills to address any concerns or queries you may have. Whether you need information about surgical options, potential risks, recovery time, or alternative treatments, Dr. Rengan and his team are ready to provide comprehensive answers to ensure you have a clear understanding of your gallbladder surgery. Trust their expertise and compassionate approach to guide you through your healthcare journey. Contact Dr. RS Rengan and his team in Chennai, India today for a personalized consultation.