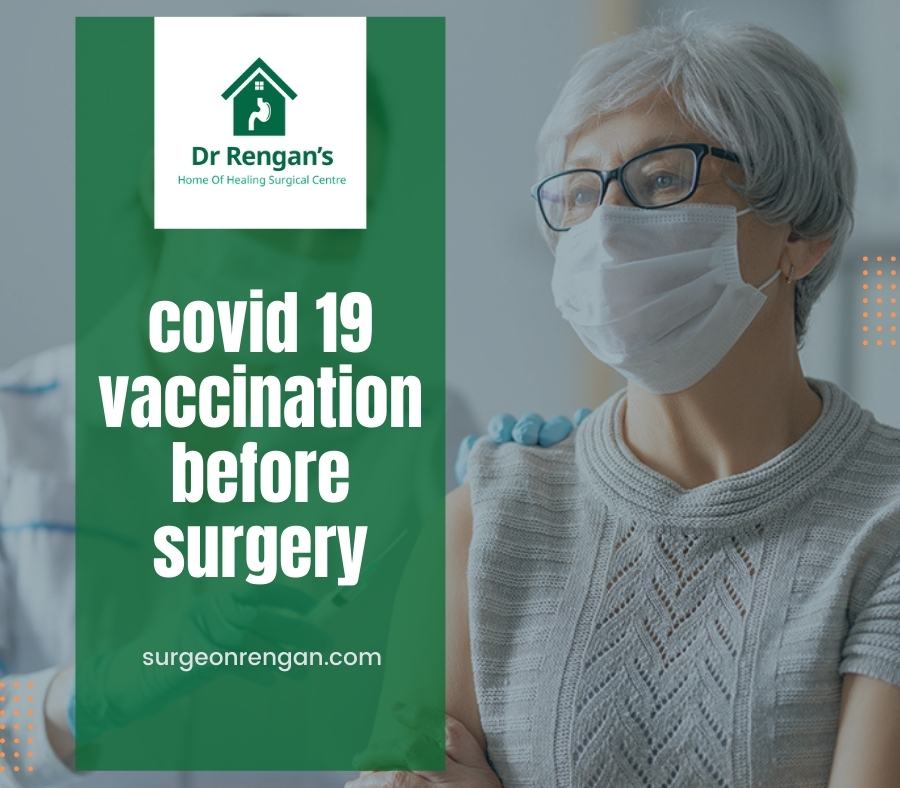 Surgeries During COVID-19 Pandemic and Vaccination Campaigns
Getting oneself vaccinated is one of the top priorities of the people of India after witnessing the gravity of the second wave of the COVID-19 pandemic. COVID-19 vaccines work by training the body to recognize and fight off the infection and its symptoms. Scientists have witnessed that a patient develops antibodies for a few months after recovering from COVID-19.
As reinfection cases have emerged across the globe, there are strong odds for every one of catching COVID-19 more than once. Hence, getting vaccinated, even after contracting COVID-19 infection is crucial. The two vaccines approved by the DGCI of India are-
1. COVAXIN: The first vaccine for COVID-19 in India was developed in partnership with the ICMR (Indian Council of Medical Research)
2. Covishield: The vaccine has been developed by the University of Oxford, along with AstraZeneca, and manufactured by Serum Institute of India for Indian residents
The surgical patients face higher risks and scientists have calculated that vaccination of surgical patients is more likely to prevent COVID-19 deaths than vaccines given to the population at large.
Key Questions to Answer About COVID-19 Vaccination before Getting a Surgery
1. Does COVID-19 and its vaccine impede anesthesia?
There is no indication that COVID-19 and its vaccination interfere with anesthesia. However, since surgery causes major strain on the body of the patient and temporarily impacts the immune system, one should wait until he/she has fully recovered from COVID-19 or is fully immunized after vaccination before getting a surgery
2. Is it safe to get surgery if one has recently had COVID-19 or got vaccinated for the disease?
Yes, one can have essential or elective surgery once getting fully recovered from COVID-19. It is recommended to wait from four weeks (if there are no symptoms or just mild symptoms) to 12 weeks (if the patient has been admitted to the ICU) to get surgery done. If one has been vaccinated, the surgery should be scheduled at least two weeks after the final dose so that both, the patient and the doctor are fully shielded.
3. Should one wait until he/she is fully vaccinated before having surgery?
The government has conducted vaccination drives as per the need of a particular age group in the population. If a patient is eligible for vaccination and is getting a non-emergency surgery like hip or knee replacement, it would be wise to get vaccinated first. If the patient is not eligible for the vaccine, he/she should talk to their surgeon or physician about the best time to proceed.
Dr. Rengan who is a leading general and laparoscopic surgeon in Chennai strongly advocates vaccination for all patients before surgery. There is enough evidence to suggest that COVID infection in the postoperative period is harmful to the patient. Hernia, gallbladder, and cancer surgery are being performed regularly in patients who are vaccinated.