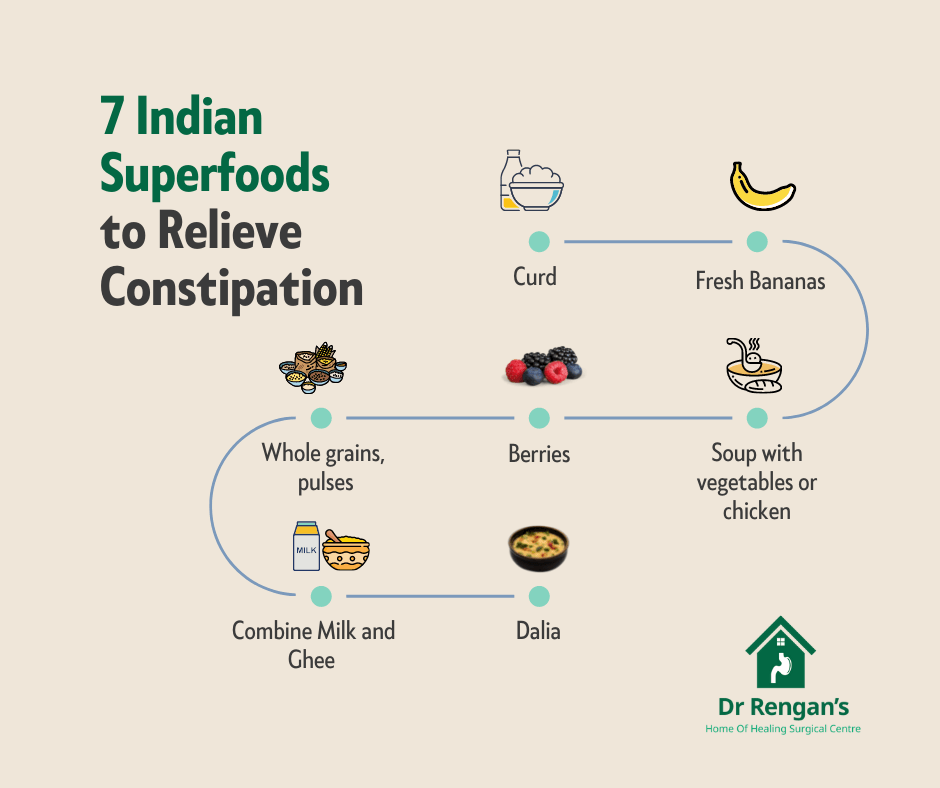 Eating out at restaurants, streets, and other places have become a part of celebrations and leisure time for friends and families. However, the oily, salty and spicy food or processed food has severe consequences on the gut health leading to one of the most common disorders- constipation. Constipation is a significant stomach illness that causes bloating and gastrointestinal discomfort in the gut. It is a common problem that can afflict anyone of any age, but it can now be attributed to a poor lifestyle.
Food for Constipation: 7 Indian Foods that help with Constipation
Considering the spicy and oily food that we often include in our Indian diet, here is a list of common remedies used to cure the ailment of constipation and are easily available in India.
Curd
Yogurt promotes gut function and digestion by being probiotic in nature and containing good living bacteria. To soothe your stomach, consume two to three cups of curd or any other probiotic meal on a daily basis.
Fresh Bananas
YogurtThe green, fresh banana is high in fibre, which is regarded to be the healthiest nutrition for your digestive system. Fiber-rich foods are not only easy to digest, but they also help to reduce stomach problems like bloating and gas. Consume boiling bananas on a daily basis to avoid constipation and to facilitate bowel movements.
Whole grains, Pulses
Pulses and whole grains are high in fiber, which aids digestion. When you eat whole wheat pasta or bread instead of normal pasta or bread, you will not only have an easier time digesting it, but you will also be getting a lot of nutrients that are needed for a healthy body.
Berries
When you're hungry, reach for a dish of berries instead of fried appetisers. Eating these little superfoods will not only help you have a regular bowel movement, but it will also help you meet your daily nutrient needs. It's high in antioxidants and fiber, so it'll help you digest food quickly.
Soup with vegetables or chicken
Warm soup is recommended to aid digestion, and warm liquids are generally recommended to enhance bowel frequency. In addition, the soup will serve as a nutritious substitute for your usual junk snacks. Consume clear delights that contain very little olive oil.
Combine Milk and Ghee
The combination of milk and ghee have long been renowned for its health advantages. This combination also works well and is efficient in curing or relieving constipation at home. 1 or 2 teaspoons of ghee in a hot cup of milk can be consumed before night. They are one of the most efficient and natural methods of constipation relief.
Dalia
Dalia is high in plant protein and contains essential vitamins that may aid with constipation relief. It is a wonderful source of magnesium and is also known as cracked wheat. One of the natural ways to alleviate constipation is to include the proper quantity of magnesium in your daily diet. Dalia is also one of the most significant superfoods for seniors to consume.